Our sports bodies run sports events. And for them it is getting harder and harder to get permits for racing across Australia.
Every few weeks we see another cancelation, or a delayed notice of a race that will happen. This is because Road Racing annoys that noisey 5%. Our police forget that this 5% often don't even live near or around the event, they just hear noise.
So we need our Sports body - Cycling Australia and its subsideries to be fighting for the events we need to have a healthy competition in Australia or we will lose it and be left to racing on Velodromes and off road circuits.
We have some really big hitters in Australia, but let's not forget the biggest one (in our time), Cadel Evans didn't win the Tour de France in 2011 by training on a velodrome. Starting as a Mountain bike racer but moving to road in 2001, he needed to train and race on the road to become one of our greatest assests in Cycling. We need to train and race on roads to continue our domenance in road racing. And for this we need to get Cycling Australia to get those Road Races and we need our advocacies to concentrate on making all roads safer.
Yes, we can look at our sports body pushing for better road conditions for us to train on the road, but let's not confuse training on the road as a form of transport, sports riding is still sport. To that end, Cycling Australia has its registration, its ID and its rules. Cycling Victoria recommend solid lights when riding on open roads, this is not a legal requirement, but a recommendation. Cycling Australia also runs extremely confining rules during races and you can easily lose your license by deliberately breaking rules that will effectively ban you from racing for years. Drugs, road rules, code of conduct are all part of racing in Australia...
But isn't that already enough?
Cycling Australia is about cycling sport; if you want to compare here, in Dutch they have two types of riders (I believe this also and used to say this before I was shown it), "wielrenner" which means sports cyclist; and "fietser" which just means "someone on a bike." - I will go into more detail in a future blog in this series.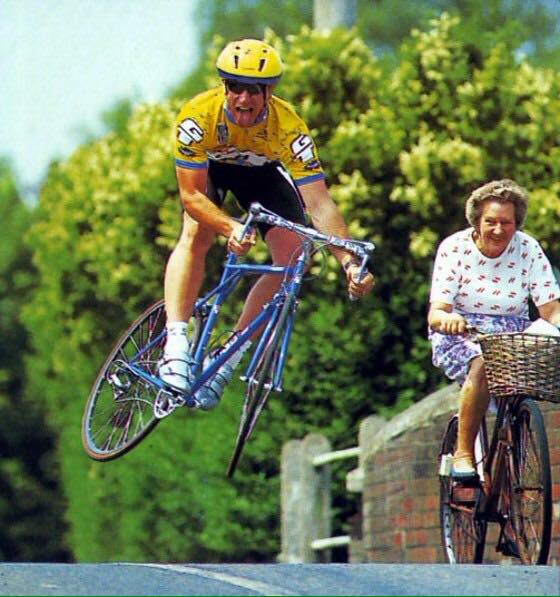 If you want Cycling Australia to advocate for safer roads we need to look at the best way they can invest their time without losing them from Sport. Remember that advocacy costs and that cost can be extremely high.
It is also important to remember that sports cycling and casual or transport cycling are extremely different and have different requirements. For example, if I am on Beach Rd in my kit and heading to Mordialloc, do I use that perfectly good bike path that runs all the way down the beach side of the road? No, of course not, but by 10am the path is full of families with kids, joggers and walkers... Oh yeah, because slower riders can share perfectly fine with pedestrians, something we can't do safely when we are travelling at 30km plus per hour on an already packed and busy road.
Many of you wont want to hear this, but diluting the money pool and taking away voices that can be helping us is not helping. If you think you are not being represented by your state bodies, do something about it. Become a voice, get organised and petition them, but creating more and more advocacy bodies is not helping. It just makes too much noise.
In Blog 6 I will describe how I think advocacy should look, it was our vision, but unfunded we could not achieve it. But for now, take it as fact - we need to allow our sports bodies the opportunity to run our sports events to the absolute best of their ability. We need them to use the money they can save from doing advocacy to buy more of those rediculously expensive (for no reason) permits. To pay for the traffic controllers and race staff. And we need them to back away from doing the advocacy for those that ride daily for transport. It isn't because they don't understand it (hell, most of the staff at CA, CV, CNSW, CQ, CSA, CTas and CW do it), it is because we have bodies out there will to move up and do the job we are paying them for.