How to turn a shattered windscreen into 775 shares
Recently a Ms Erin Holmes made a facebook post on Wednesday (7 Feb 2018) lamenting her experience of being attacked by a cyclist, and put up photos of the alleged assailant asking people to contact the police if they have seen him. However she also initially chose to withhold the fact that the man had accused her of almost injuring him just before the incident, apparently almost knocking him off his bicycle. Ms Erin framed her experience as a harrowing tale of a mother on school pick-up having her windscreen smashed by a bearded cyclist, and generated so much anti-bike controversy that it was shared over 100 times that day alone. It is framed as a simple appeal for witnesses.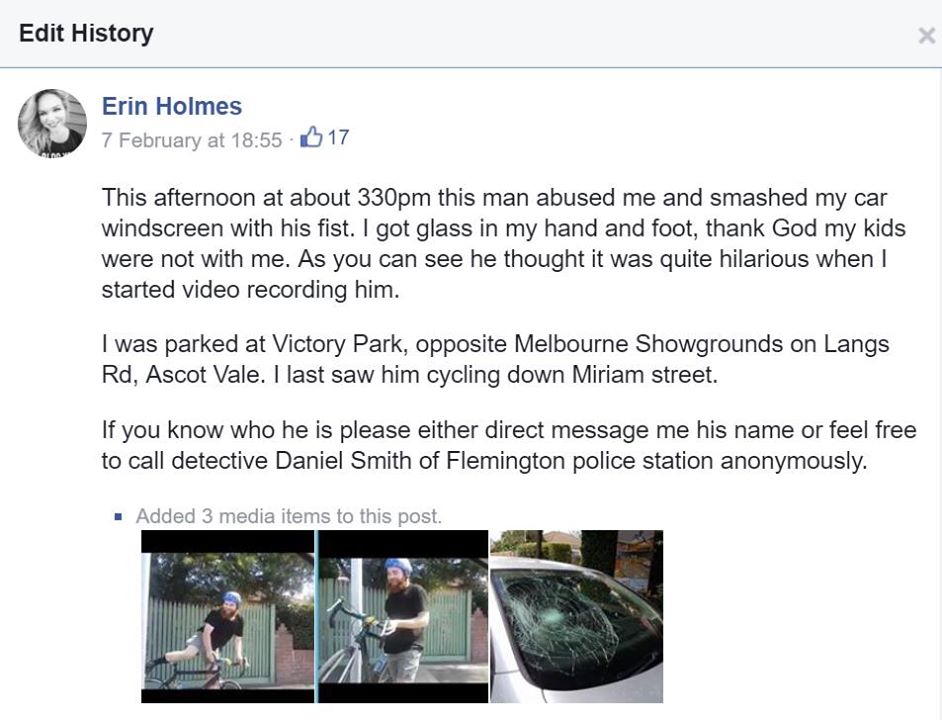 The original facebook post. https://www.facebook.com/erintbender/posts/10155519085476743

Three following photos were included. Two were video screen shots of a bearded man on a bicycle with no visible cuts to his hands, and the third was a photo of a car with a smashed windscreen, taken from a different location.