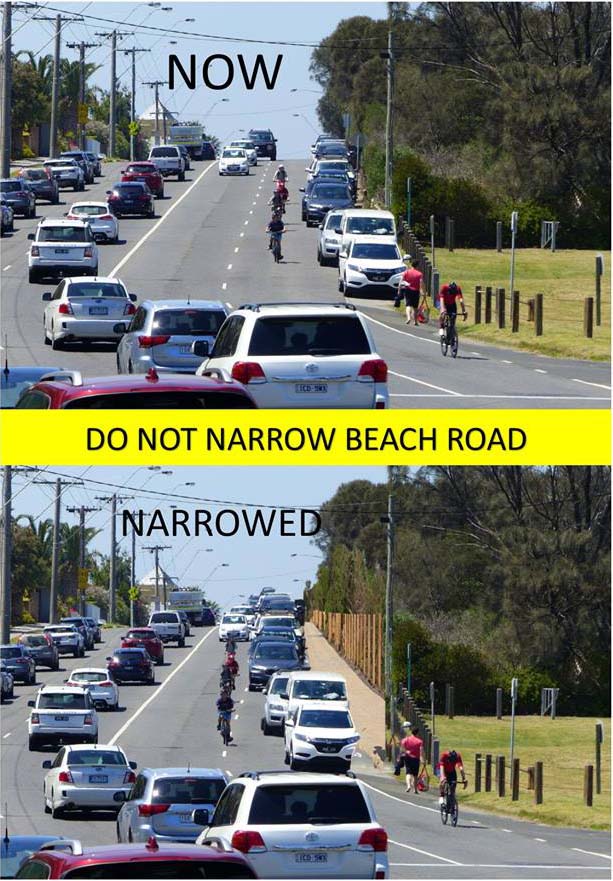 For the latest and up-to-date information about the 'Do Not Narrow Beach Rd' campaign, please check out the Facebook page.
This page is to provide relevant information to the changes that Kingston City Council want to make to the Beach Rd area in Mentone to Mordialloc.
This page is managed by the campaign co-ordinators and supported by the Australian Cycle Alliance.
Information will be available for you to contact the campaign organisors and Cycle will be assisting to spread information about how you can help stop this dangerous change to an iconic and special road used by 18,000 each weekend day.