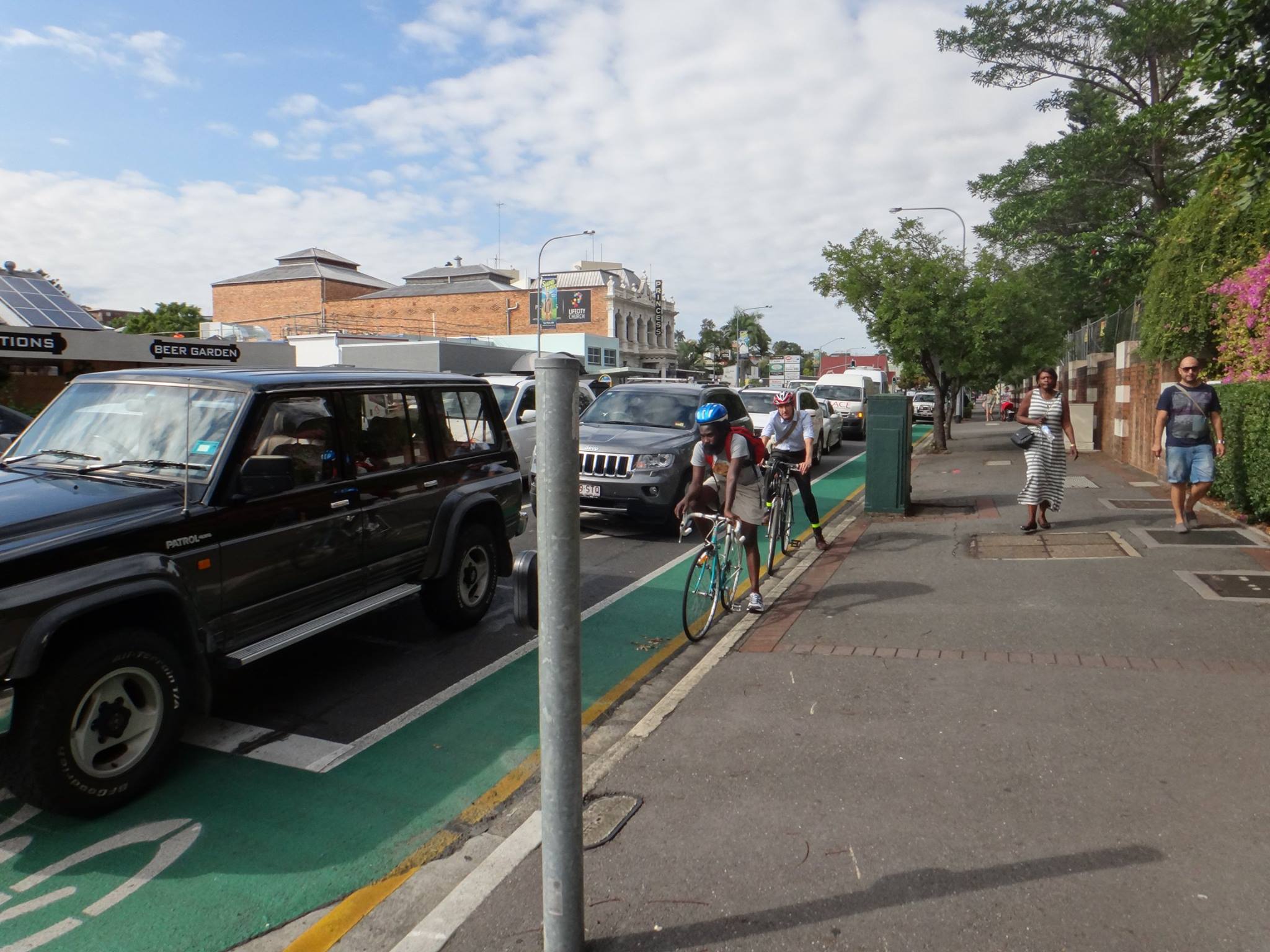 A recent challenage to the Cycle team was to go out and take photos of commuters. It was to show how much Lycra is worn in the different states around Australia and compare them to Melbourne where I knew Lycra was on the decrease for the morning ride.
I was deeply disappointed when the photos came in, it was image after image of people riding wearing normal clothes. One by one the fdifferent images were sent to me and the more that I saw the more impressed I was. It was like a bigots nightmare, a news desk editors worse hell. The amount of Lycra is going down.
Now first of all I need to say that Lycra is not a demon material, it is actually a brand. The real word people should be using is Spandex. And the fascination against this material is comical, to the point that our mediia use it over and over again as a derogatory term to describe cycling in its many forms.
But riding a bike is not defined by the clothes you wear, on the day I took my photos, I was in full Cycle Kit, Lycra top to bottom. I dont wear cricket pads to swim on the beach and I dont wear foot clothes to play tennis. I wear appropriate clothing for what ever I am doing. Lycra is comfortable for long rides and therefore I will wear it.
But the images we have here show the ways we have grown and how our cities are changing with more people opting to ride to work ready for work. No shower required. And in fact it is rare to need a shower on a casual ride to work.
Just for measure and a reality check, here is an example of that bizarre lycra fetish some people have:

Oh the stupid of people hurts, Rego doesnt pay for roads - but that is another story.
But that is enough of the negative, boneheaded, childish reaction we suffer from the bigotted masses, let's look at what we found when we went out looking for lycra on our streets
So let's start up north, Queensland as our first stop.
| | |
| --- | --- |
| Cnr Edward and Alice St Brisbane | George St, Brisbane |
| Little Dock St, South Brisbane | |
| Vulture St, South Brisbane | |