There is a war coming to Melbourne.
A war none of us want. but nevertheless a war. It is being done behind closed doors and a lack of communication on both sides. It is a Local Government war and is not supported unilaterally.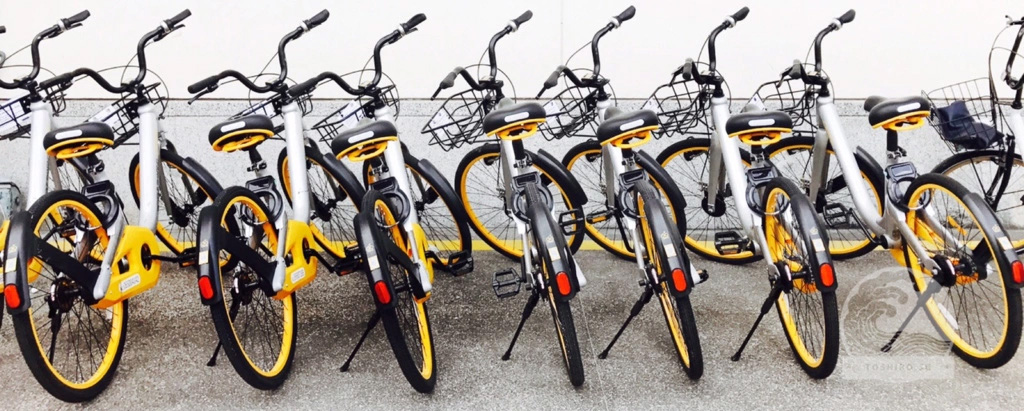 oBikes are a dockless bike, they are no different from the other dockless bikes turning up all over the world, just another flavour from another retailer that is making money on our desire to move around with ease.
They cost very little to use, cost very little to maintain and therefore cost very little to lose. When your membership is growing and your customer base is happy to use the software and service, it is going to be a battle of words and tactical manoeuvring more than wits and winners.
Of course we have the losers, the users of the system - like me - that now have to go looking for a bike to hire.
These bikes are just bikes. They are not some strange alien device, nor are they going to take over the streets of Melbourne or Sydney.
So the battle lines are drawn
The sad part of this is the way the media have played with the whole oBike situation. And here is where the war began. The politicians with little backbone suddenly see a ShockJock talking about how bad these bikes are and suddenly he wants to get rid of them. This is where it started, and instead of getting all the right people into a room, it become a fight to see who could win, so the battle lines are drawn.
So who are the players in this battle royal:
We have Neil Mitchell from 3AW who keeps complaining about oBikes almost on a daily basis
Our Lord Mayor of Melbourne, Robert Doyle, who sees bikes as a 'neat idea'
oBike Australia with access to thousands of bikes
People of Australia with little respect of private property, and
The product users - me for example.
Neil Mitchell believes that bikes left on the side of the road are 'abandoned' and therefore can be collected and destroyed. He has got most of the media on his side to this.
A quick search of Melbourne Media gives you a list of whinging papers trying to control this operator's ability to deliver bikes where ever they want.
Just take a look for yourself - google search.
But 3AW should not complain too much about abandonment, as they walked away from their South Melbourne building only a few years ago, and it is looking far more abandoned than the bike parked in front.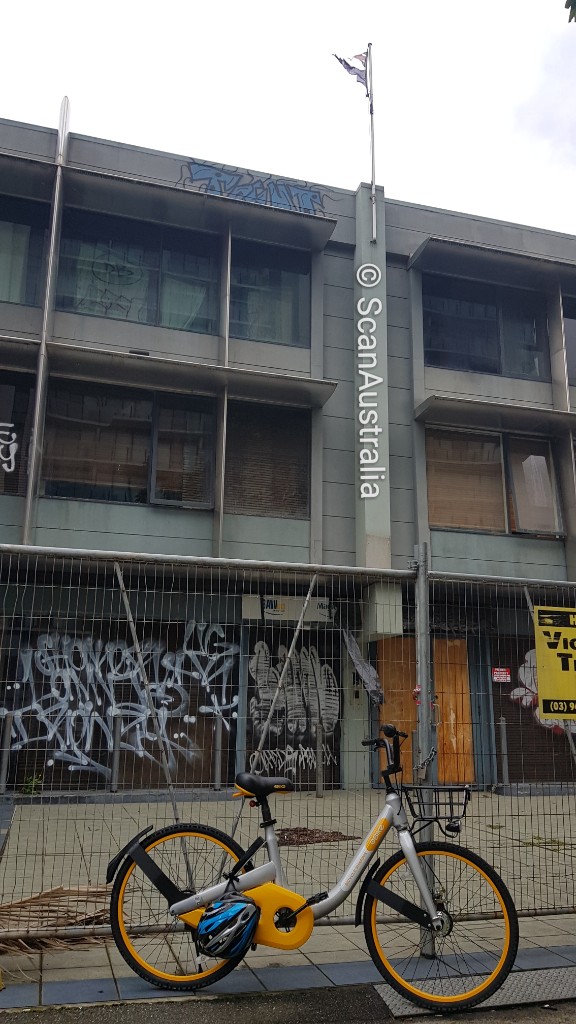 The Lord Mayor of Melbourne City Council is Robert Doyle, he seems to have a complete fear of 2 wheels, but his fear of the yellow bike is just bizarre. If he ever stepped outside, he would see many business suits and board shorts all using these bikes across his town.
But Robert Doyle, a man who fears public opinion has jumped on the #haterwagon and joined in by
crushing these bikes
. Radio interview after radio interview all about the dreaded little yellow bike.
But let's take a step back for a moment, who is at fault here? Why are these bikes a menace to society? And why can we not have nice things?
The big player in this war is 'you'. The man on the street is the one causing the most harm to the reputation of these bikes. If we can't have nice things then we will lose them, and by that I mean lose for good, no other operators, not better bikes, and we will be left with Melbourne Bike Share once more, an inflexible system that is limited to where there is a dock, unable to roam where you need and sometimes unable to park close to where you are going (due to full docks).
We have seen the stories and the stupidity - bikes in trees, on porta-loos and in disrepair. A search on Instagram shows them in all states:
We have had 'Fishing for oBikes' by Vlogger Tommy Jackett.
But we have never seen this problem in other areas with such veracity.
For example, we complain about bikes on our footpaths, but we don't complain about GoGet cars blocking our street parking.
When will we see some immature prank of throwing a GoGet into a tree for taking up a spot?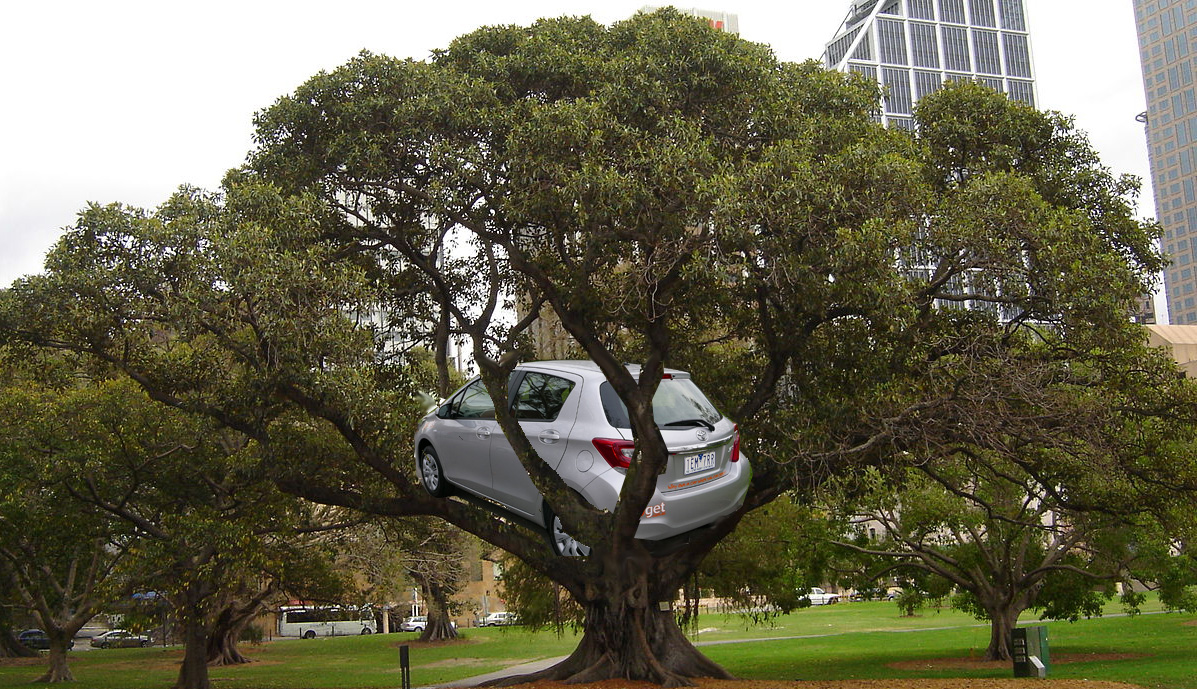 Shopping trolleys cause damage to cars and people all over our cities and many end up in the rivers and water ways. But when will we see 'Fishing for Trolleys' come to a YouTube channel near you?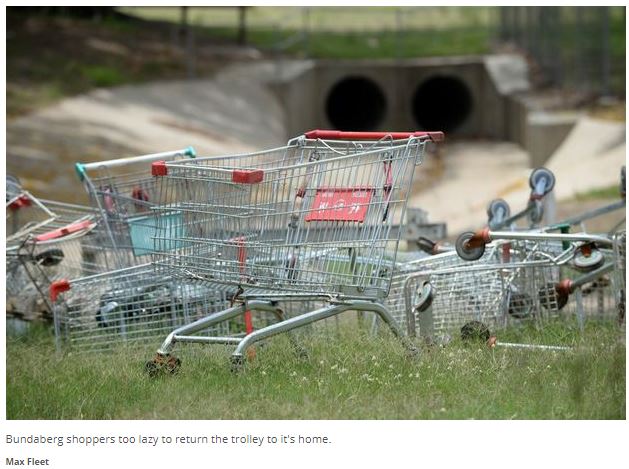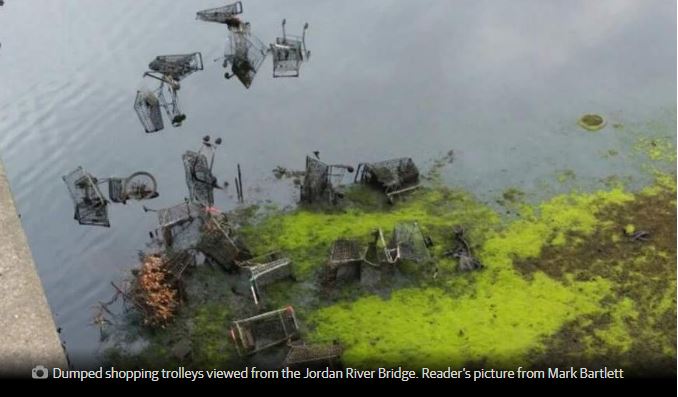 It seems to us at Cycle that the problem is not with the bikes. It is with the vandals are damaging these bikes, and we would put it to the Melbourne City Council that instead of chasing the owners of o-Bike, they could use the hours and hours of video footage around Melbourne to find the culprits.
The users of this system are not the ones causing the damage, and if a spat of damage was caused on rental, share or hire cars there would be outrage. We need to see this outrage for the damage being done to the reputation of Melbournites as thugs and drunks that cannot respect other people's property.
oBikes Australia can do better, but as a society, we can also. Why is it we can't have nice things? Because of the media telling us to disrespect it.
Shame on you Neil, we expect better from you.