State Bike Count reports:
Today's bike count by Bicycle Network NT has revealed, yet again, that more women ride in the top end by percentage.
So what is it that gets so many women riding in a stinking hot, sticky and sweaty environment like Darwin and Alice Springs? Why is it that this Australian territory is setting the trend for the rest of Australia?
Well it is a number of reasons. so let's take a look at what is different about Darwin and Alice Springs compared to the rest of Australia.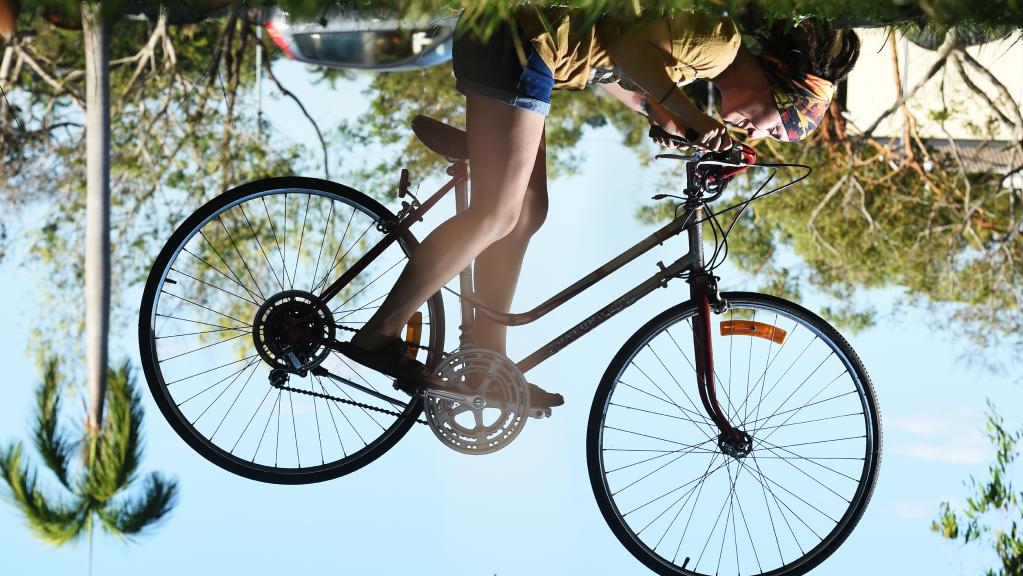 PICTURE: Helen Orr
Darwin has lots of paths. These are dedicated to cycling, not shared with pedestrians
Alice Springs is predominantly a tourist destination, it is designed to have people relaxed and enjoying the roads
Footpath riding is accepted and normalised
Drivers are used to seeing bikes because more of them ride anyway

Normalised by way of numbers

The helmet requirement is different, let's face it, it makes a difference
If you're 17 or under, you must wear an approved helmet if you're riding on a public place or footpath.
If you're over 17, you are not required to wear a helmet on a public place or footpath unless riding on the road.
Life is slower and more relaxed makes people and more relaxed
Riding a bike is quicker.
Yip, it is easier, nicer, cleaner and cooler to ride a bike. No need for aircon, no need for armour, but many photos out of NT are of riders using wide brim hats.
Yes, there is still a lot of sports riders training and exercising - in full kit and under CyclingNT. They still wear all the required gear and they are no different from anywhere else in Australia.
Their roads are not wider in the cities and they have very few bike lanes. But they allow more normalised riding. Going from door to door, home to work. Shopping and dropping of the kids is just a normal day.
Even bike share in NT are missing something, and no one cares.
There is still plenty of testosterone, but that is definitely balanced by normalised riding.
Thank you for leading the way NT, the rest of Australia still has a lot to learn.