What are we doing to our kids?
We want them to grow up happy and well adjusted. But all they know is what they see 30 centimetres from their eyes on a 10-inch screen.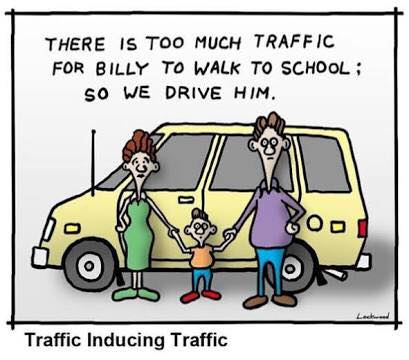 Today's announcement of the reduction in the number of kids riding to school has me truly concerned for the longevity of our species.
We are getting closer and closer to the Wall-E way of life with people floating on chairs watching hollo-screens centimetres from their noses.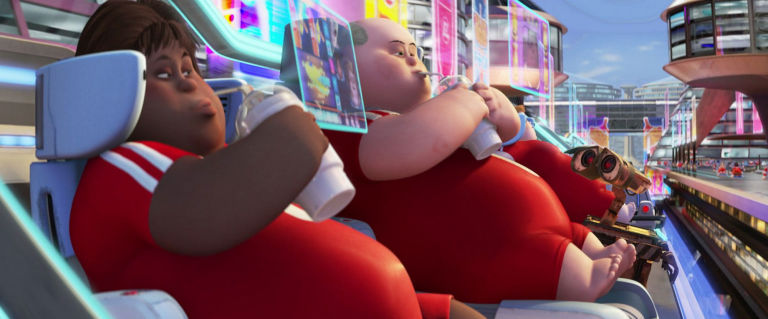 It is not escaping any of the sports clubs that numbers are dropping as parents are more and more concerned about injuries and awards. We seem to be less and less allowing kids to be kids. We want them in their rooms or on the couch. Happy for them to do hours of homework as long as we know where they are.
When we were kids, we were out after school with one rule - be home by dark.
We did it all, climbing trees, jumping off building and running around - we were fit, we were healthy and we had fun. We can't wind back the clock on our time, but we don't have to take what we had away from our kids.
The report from the Cycling Promotion Foundation today that sales of bikes have dropped for 10 years may fall on deaf ears. Their press release released on Cycle today includes a recorded interview with Stephen Hodge (CPF), Trevor Shilton (The Heart Foundation) and The Honourable Bill Shorten MP (leader of the Australian Labor Party as the current opposition). All three see this trend as being a long term concern for this country. A trend we need to turn around.
So how do we do it?
Let kids be kids - that is first and foremost
Push your kid's schools to enforce more active transport options, make those that can walk at least walk the last 150m
Get involved in sport - if you coach your kids are more likely to play
Have fun, spend quality time with the family
All the money in the world won't help if you are putting your adult children through treatment for heart disease.
Join a club, walking to school, playing in the park creates healthy habits your kids will take into adulthood.
There is an amazing flow on from walking or riding your kids to school - besides reducing the amount of traffic by 25% at peak times, you will encourage more parents to do the same.

Let's REALLY get Australia moving again. Not on four wheels but powered by our own bodies. Let's save ourselves and our future generations.