Why is Logan City Council supporting Registration of cycling.
So Logan City Council has a Councillor, and this councilors name is Cr Phil Pidgeon - Your Local Bloke.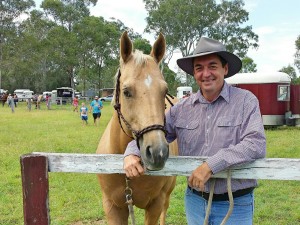 Cr Phil's portfolio includes being the Chairman of the Roads and Water Infrastructure Committee. This means he needs an understanding of the roads and how they are funded. It would also be expected that he would have a minimal respect and understanding of all road users.
It would seem this councilor does not respect vulnerable road users.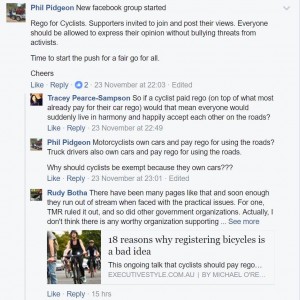 The sadness continues as our ex-Director from Cycle had an online altercation with him on a Chanel 7 article. In this altercation Cr Phil Pigeon expressed how he really feels about cyclists: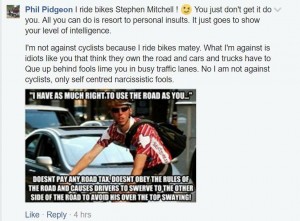 The problem is now that under the Logan City Councils own Social Media commitment, Cr Phil (our local bloke) has gone too far. As the councilor for roads he is talking out of turn trying to create a group that is for cycling registration and in showing his lack of knowledge.
We want to hear from Logan City Council's Mayor now. We want to hear from Mayor Luke Smith about what stance they really have on bicycle riding. We want to know if they think Councilor Phil Pigeon is allowed to discuss these issues when he shows a complete lack of knowledge on how roads are paid for and what the true cost of registration is.
Mayor Luke Smith, what is your opinion on this issue? We all want to know!
Feel free to leave a comment on the Cycle Facebook page here