I am not an engineer, I am not a road planner with multiple degrees in asphalt.
What I am is a road user, I use the road to get from A to B in the safest and quickest way possible. That means sometimes that I will use my car and drive somewhere, I may walk. But most of the time I chose to ride my bike. I hate driving, and love riding. It must be just me, because no one seems too worried about getting around on bike next year.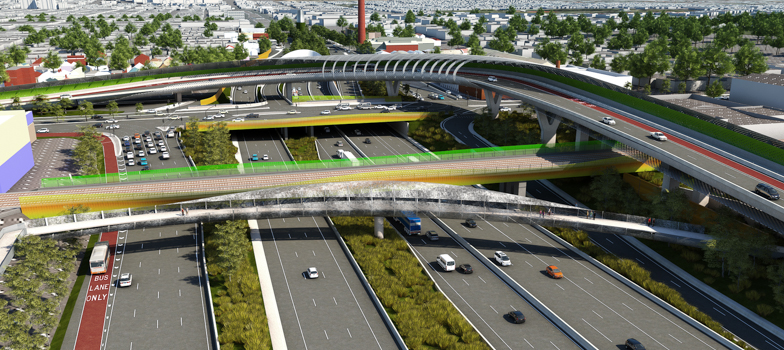 This Saturday we have a choice, we either allow ourselves to 'grow' our road network with a shiny new tunnel, or we can start to look at better, smarter alternatives.
I am choosing the latter, I live North of Melbourne, in a suburb called Preston. It is part of Darebin City Council, and it is the most affected council to be cut off from the city if the election goes the wrong way.
These are the facts as we know them, a 4.4km tunnel running East to West and West to East under a selection of road, cemetery, parklands and housing. It is a tollway with an unknown toll figure. It is believed that 140,000 cars will use it a day, but the figure wont be reached until 2030. cut off from the city if the election goes the wrong way.
The entry at each end is near major bike routes that need to be closed during the building of this tunnel, it is going to close at least 1.2 kilometres of the Capital City Trail at the West end and about 800 metres at the East end, rendering the Capital City Trail unusable during the 7 years of its construction. It is at the interchange for the Moonee Ponds Creek Trail rendering it unusable.
The Eastern side will stop cyclists from reaching the path to the CBD via the NMIT bike bypass. It will force many riders to stay on Heidelberg Rd in an area with restricted infrastructure and narrow bike lanes.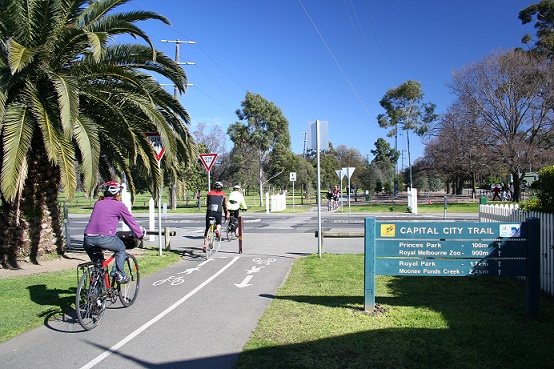 The entire Northern Corridor will be cut off to the South. Why? because trucks going in and out all day long will have access to Alexandra Pde and other roads, rat running is common with dirt trucks, so safe/shimmy routes will become dangerous and risky. We will lose lives. It will put people off from riding, even I dont ride with the big rigs on suburban roads. Trucks using the dump route will be moving dirt for many years, and when the dirt is gone, the concrete is still pouring.
There will be NO safe route. With rumours of trams having to avoid areas and delays moving around the city, 7 years is a long time. And for what? very little gain.
Let's look at what trucks can not use tunnels. Currently trucks delivering goods from the docks or from the fuel and depots are often placarded, that means dangerous goods. So a lot of these truck will be going over the terrestrial route. These trucks currently use roads made for them South of the city, they will suddenly fill the North on narrower and slower roads.
What this amounts to is a dead zone, North of the city spreading East and West based on the usage of the road by those vehicles that will be filtering into the road system.
But it is easy, Tony Abbott in an open letter has told Victoria that we will not get funding for this tunnel if Labor are voted into power, so that means this project is actually unfunded. Well, this is a good thing, as an unfunded project, no one can be sued for this project not going ahead, in fact - the only party that can be sued for this not going ahead would be the LNP for allowing it to get this far unfunded. May I suggest that not only is this project unfunded, it is an attempt of the federal government to Blackmail the Victorian public.

Now I have been a Liberal voter my entire life, but even I can not let this one go. Time to stand up and say 'No', we are Victorians - we think for ourselves - We are not the puppets of the Federal Government.
WE CONTROL OUR DESTINY
Even I can not feel good about voting in a party that seeks to blackmail me, my vote will be for freedom of ideas, not control over my future. Good riddance #EWL, time to go.