So You Think You Should be Premier of Victoria
By Heath Ryan


An open letter to Mr Matthew Guy MP, Victorian State Member for Bulleen, and Leader of the Liberal Party of Victoria:
If you become Premier of Victoria on November 24, will you, in your first 100 days in office, re-introduce and pass the MPD (Minimum Passing Distance) legislation that was passed in the Upper House in May 2017 with the support of Liberal senators?
If you become Premier of Victoria on November 24, will you introduce Driver Insurance to replace the failing TAC compulsory third party scheme that keeps dangerous drivers on public roads? Driver Insurance is already the gold standard in most OECD countries in Europe and North America, as it requires no public funding while holding drivers accountable for their behaviour, allowing premiums for inattentive, selfish and aggressive drivers to
increase, and ultimately getting bad drivers off the road as their dangerous actions make them uninsurable.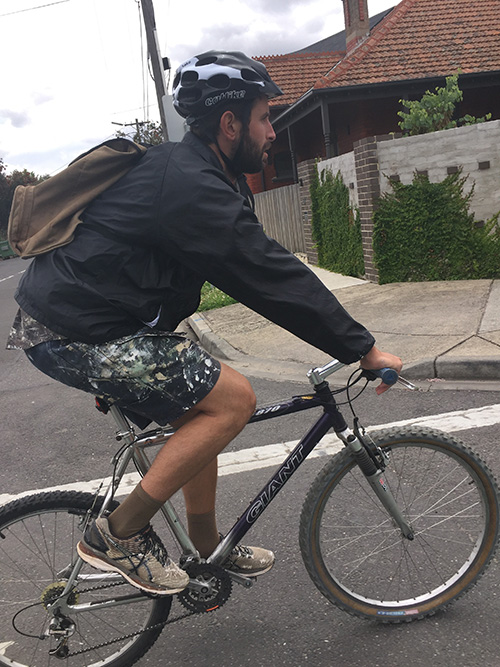 Dear Mr Guy,
From the Liberal Victoria video "Interview with Matthew Guy" that your party published online on 30 October 2018, you reminisce:
My dad loved trains. My dad used to ride his bike from Brighton to Caulfield to see the brand-new diesel trains in the 1950s.
Matthew Guy, in the 1950s it is unlikely your dad was a victim of excessive speed, hoon drivers, road rage, ice-addicted drivers or deliberately close 'punishment passes' by motorists when he rode his bike.
Fortunately, Victoria's current road rules are excellent – with one major exception. The wording of the rules does not specify what constitutes a safe distance when motorist pass cyclists. Victoria is the only state in Australia that has refused to mandate 1 metre as a safe passing distance on roads up to 60 km/h and 1.5 metres on roads with speed limits above 60 km/h. So, as the leader of a party that wants to be elected to govern Victoria on November 24 for all Victorians, and a party that is campaigning on a law and order and public safety platform, will a Guy Government immediately pass MPD legislation and then introduce and work for the passing of Driver Insurance legislation in Victoria if elected?
In the video interview, you continue:
I loved my childhood. It was very Australian, you know. We grew up in the street playing cricket. We played games with the other kids, whether it was footy, whether it was bike riding. We rode our bikes a lot. And it's the kind of Australia I look back romantically [at] and think: 'I just hope my kids have the same view of their childhood.' It's the kind of Australia we want our children to have.
Then, near the end of your interview you speak about work-life balance:
I entered politics with my eyes open. But it is difficult, and it can be difficult. My boys are young and they want their father around.
My daughter also wants her father around. But her concerns centre on the fear of her father being killed by a motor vehicle driver who chooses to be reckless and drive dangerously, who has little regard for human life, and who should not be on the road.
So, Mr Guy, if the answer to these two questions are not 'yes' and 'yes', then you are not the person I want in charge of the state in which my daughter lives.
An Australia where we can reasonably expect to be safe on public roads, that's the kind of Australia I want my child to have.
Sincerely,
Heath Ryan
On behalf of the Australian Cycle Alliance inc