We think it is great when councils work hard to improve cyclist safety and to promote safe cycling routes to their residents. We are far less excited by councils who give lip-service to cyclist safety and are at best untruthful about what is being provided to their residents.
Brisbane City Council is again on our radar for the above reasons. Their website and Facebook page would suggest that they wish to entice more people who live within 10km of the CBD to ride their bicycles to work in the CBD, but here is reality of what their signage would suggest.
If you work in the Southbank area and live in Stafford (8.7km from the CBD), you have quiet roads and then various bicycle and pedestrian bridges to get you from work to the CBD. Assuming that you come back to the CBD via Kurilpa Bridge, you are then dumped at the Law Court Precinct (an area that despite being the recommended BCC cycling route, may be closed to cyclists within months leaving you to have to walk through it or else brave the peak hour traffic to get to the recommended route)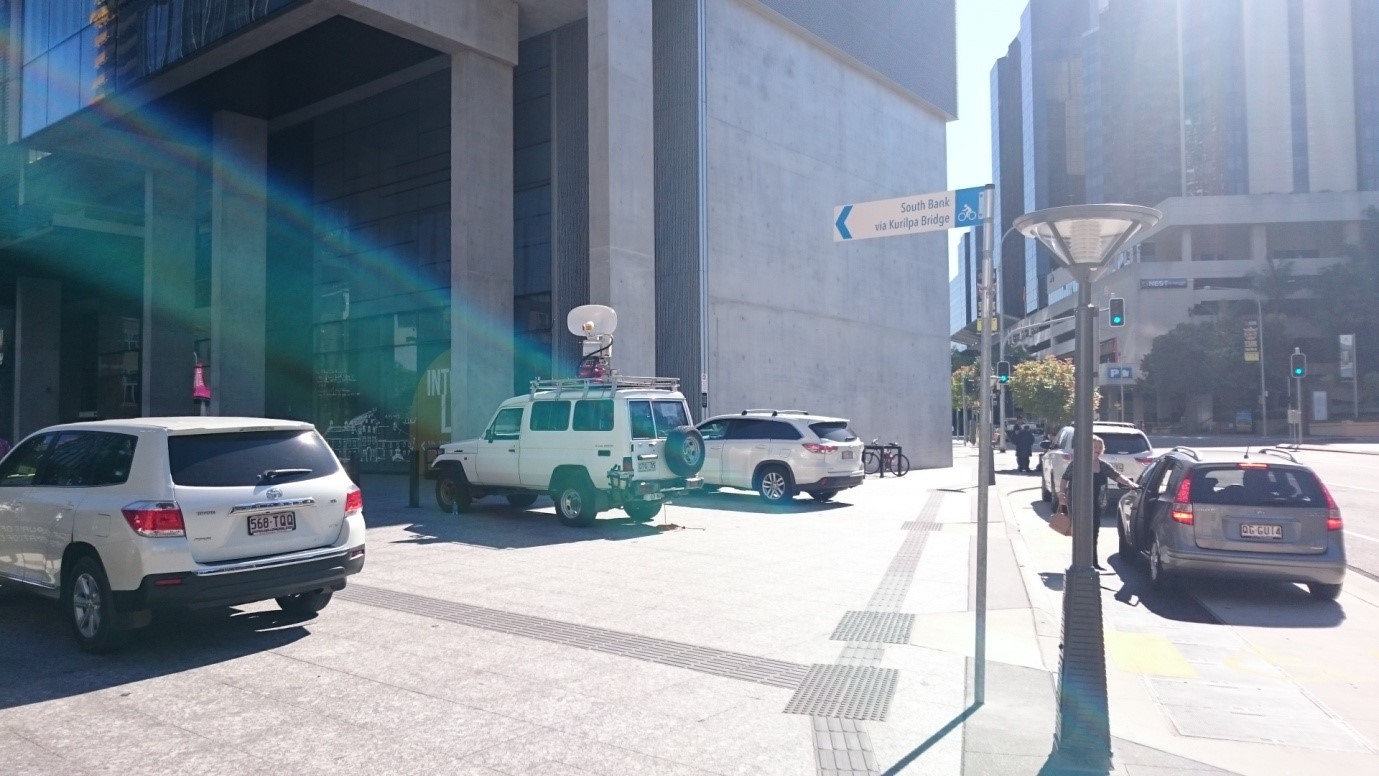 .Once through the Law Court Precinct, BCC provides you with a short bicycle lane along with a recommended route to your destination.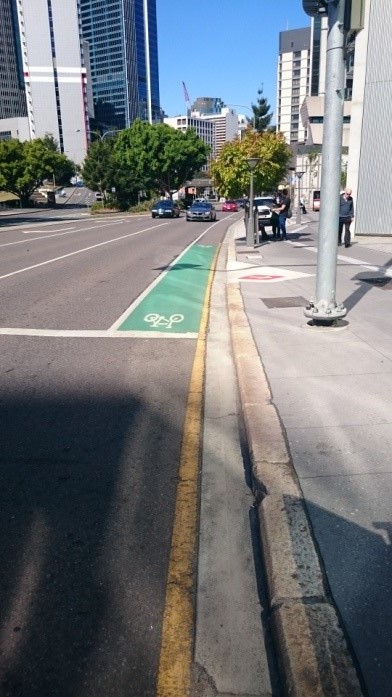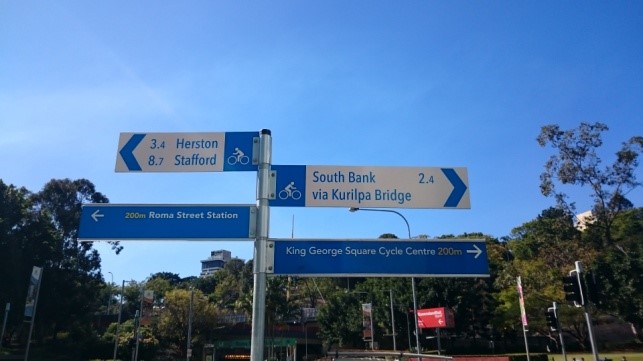 But soon after any thought that this is a safe, protected route for people riding bicycles is thrown out the window when less than 100m later you find yourself riding on a 3 lane road, in heavy traffic with only Bicycle Awareness Zone signage to protect you. Not much further along the road even the BAZ signage is lost completely.
Come on Brisbane City Council, this is not suitable. This is not what a #newagecity would be offering its residents.
Lord Mayor Graham Quirk, Cyclists in your City deserve better than to have to dice with heavy traffic to get to and from their families and work colleagues.
Mark BaileyMark Bailey how does this meet your Governments Road Safety initiatives? Is this what you are working towards through your ongoing discussions with Bicycle Queensland and RACQ?
Brisbane and Queensland can do much better. They have the same budget as Melbourne and Sydney (and their associated states). They are just not spending the funds as well and are not listening to the input of those groups that can offer most.