Media Release
From Cr Milton Dick, Brisbane City Council Leader of the Opposition

23 March 2014
Lord Mayor must support #ShareTheRoadBCC cycle campaign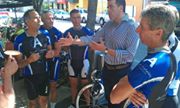 Brisbane City Council Leader of the Opposition Milton Dick has stepped up the campaign for cycle and road safety and on Tuesday 25 March 2014 will ask Brisbane City Council to fund a Share the Road campaign targeting motorists and cyclists in Brisbane.
Councillor Dick said enough is enough; the time has come for Brisbane City Council to take action to make Brisbane's streets a safer place to drive and ride.
"The rider verses driver blame game isn't productive; we need to stop 'us' and 'them' attitudes and accept that we all have a role to play in making Brisbane's streets safer.
"I've put a formal motion on Council's agenda asking for Brisbane City Council to fund a Share the Road style campaign to encourage motorists and cyclists to demonstrate safe behaviour on our roads.
"As a local Council we have a responsibility to proactively work with all stakeholders to address important issues which is why I'd like to see Brisbane City Council work with our cycling community and peak motoring bodies on an awareness campaign.
"Labor Councillors are committed to supporting this current motion and the only thing standing in the way is the Lord Mayor and his LNP majority.
"I'm asking the people of Brisbane to add their voice to the campaign and call, email or tweet their local Councillor asking them to support the #ShareTheRoadBCC motion this coming Tuesday."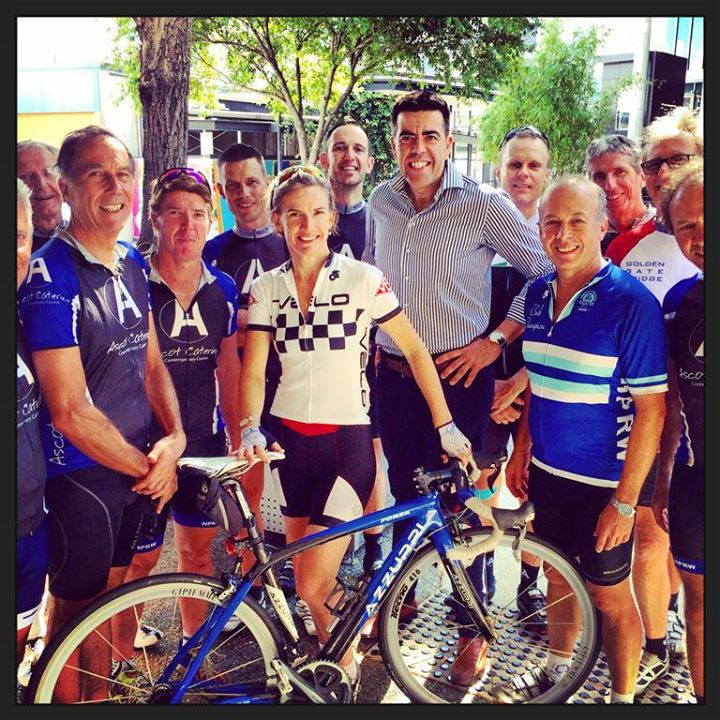 Twitter accounts for your councilors:
Graham Quirk - LNP - @Team_Quirk
Margaret de Wit - LNP - @Margaret_de_Wit
Julian Simmonds - LNP - @crjsimmonds
Ryan Murphy - LNP - @ryansrumblings
Matthew Bourke - LNP - @crmatthewbourke
David MacLaclan - LNP - @the_Councillor_
Adrian Schrinner - LNP - @Schrinner
Andrew Wines - LNP - @CrAndrewWines
Vicki Howard - LNP - @vickhoward
Peter Matic - LNP - @peter_matic
Geraldine Knapp - LNP - @GeraldineK22
Nicole Johnston - Independent - @CrNicJ
Milton Dick - ALP - @CrMiltonDick
Peter Cumming - ALP - @CrPeterCumming
Shayne Sutton - ALP - @CrShayne
Victoria Newton - ALP - @VictoriaNewton
Kim Flesser - ALP - @FastFless
Steve Griffiths - ALP - @SteveGriffiths_
Helen Abrahams - ALP - @helenabrahams1
We would suggest a tweet like:
Dear (Councillor), I want to #ShareTheRoadBCC in @brisbanecityqld, we need safer streets so I get home to my family safely.