The truth and a view from the other side.
64% of us are doing so, often because we fear that it is not safe for children to walk, often because of cars. The biggest danger is often other parents who drive *their* children to school. Congestion around the school gates is a problem, as is the pollution from the cars.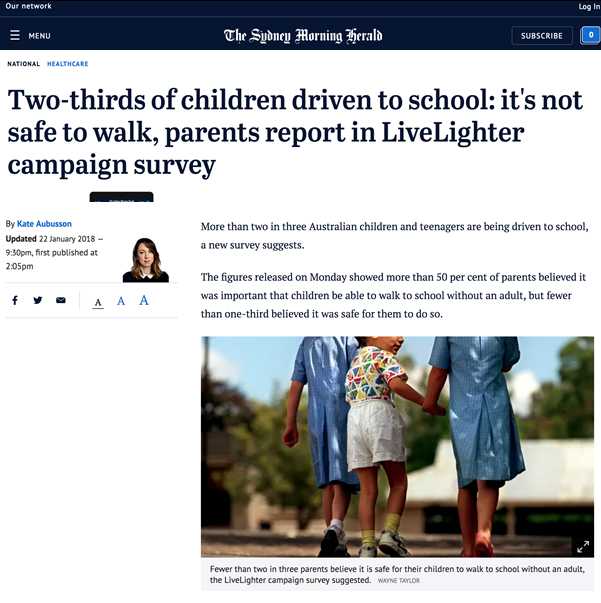 Can't we do better than this?
If Walking, Cycling or Public Transport isn't a possibility, should parents be required to park further away and walk the last block or two?
Here in Australia we have several common ways to reduce the dangers of cars that children face when going to school:
Schemes to encouraging children to walk or ride to school such as a walking bus (https://bit.ly/2NtnkmI) and various walk-to-school or ride-to-school campaigns. These are a great idea, and work on the supply side of encouraging children to walk or ride and also reduce the motorised traffic around schools.
The policing of parents' car parking (or double parking). This is often ignored though recently there has been a crackdown in Brisbane with police booking parents who break the law when picking up or dropping off their children at school. They have made a list of schools which the Courier Mail has ironically dubbed a "schools hit list", as if saving children's lives were a bad thing! (https://bit.ly/2OIe0QA you may face a firewall)
The provision of kiss-and-run drop-off and pick-up zones to manage the traffic.
Having lower speed limits around schools.
Planning safe routes to school
These are all noble endeavours and those involved should be congratulated. It is a shame that so many of these initiatives involve supervising children around dangerous cars, supervising drivers who put children at risk and providing drop-off and pick up areas for drivers. One could argue that much of the effort and resources has been allocated to making provisions for driving to school, rather than removing risks for children. Any solution that requires constant strict supervision (of all parties) is likely to be a temporary solution.
Let's look other solutions around the globe. In Japan it is customary for children to walk, ride or take public transport independently to school.
In the UK many schools have banned driving children all the way to and from school. Now let's not kid ourselves that the UK is some sort of cycling paradise, and what works there could never happen here. We are talking about a country where a school principal thought that the best method of protecting children from drivers is to mandate bicycle number plates! (https://ind.pn/2OC0vlm)

Yet still there are many other schools where driving to the school gates is illegal.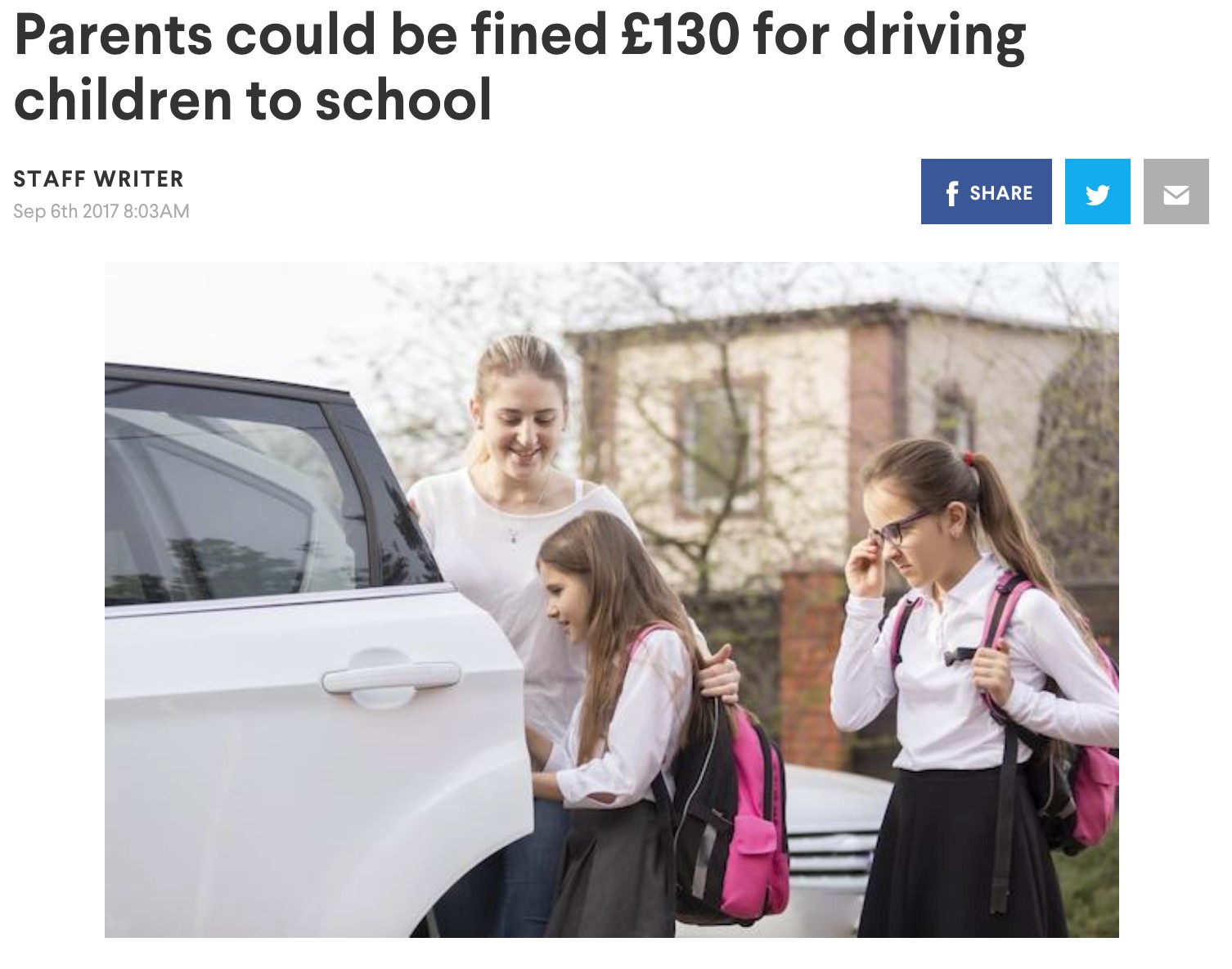 That was a few years ago. Now thousands of schools are joining in. Rather than "park and ride" they have "park and stride". Then some schools have gone a step further and banned cars (or opened the streets to children riding and walking) during drop-off times.
This is from the Guardian in July this year.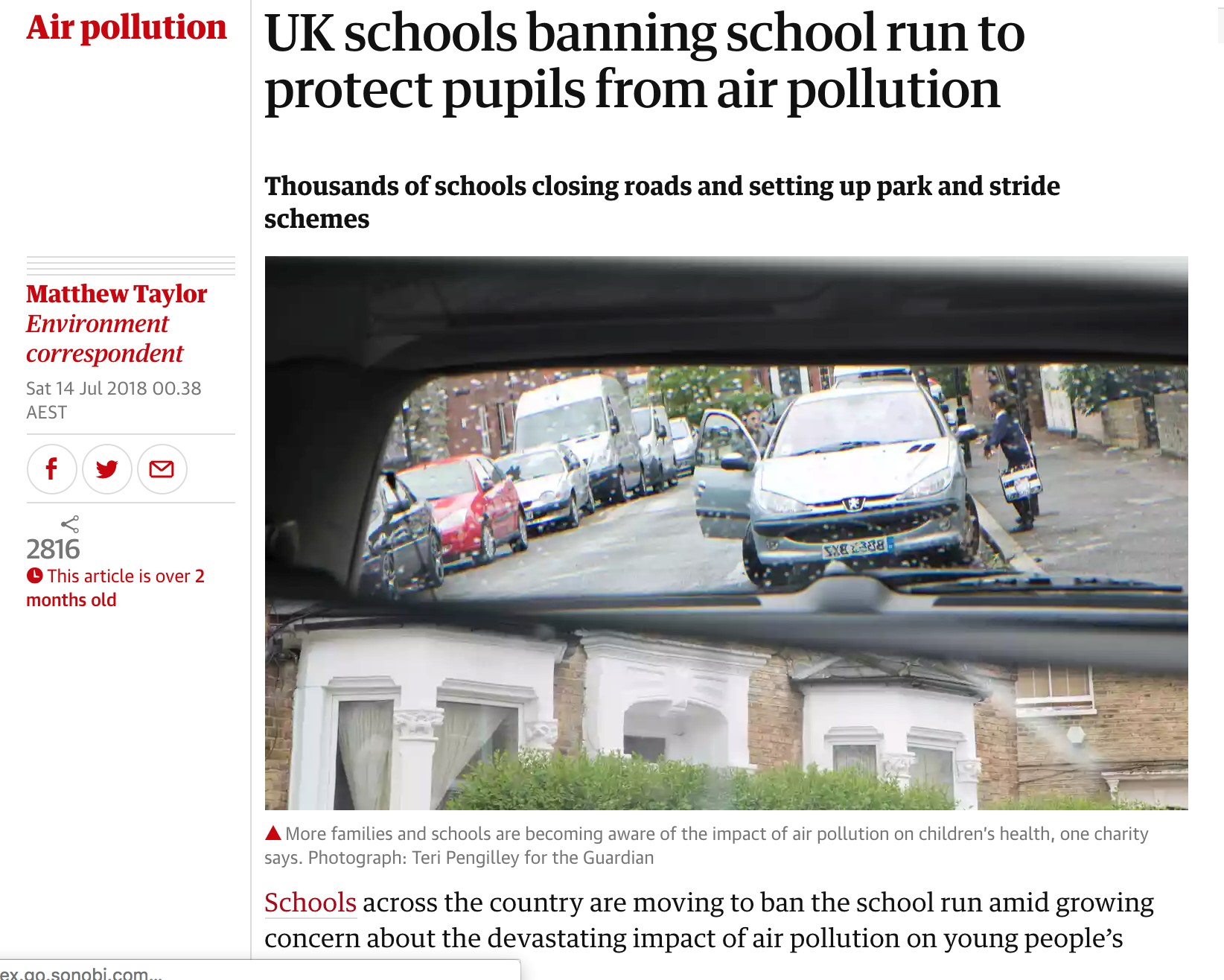 But does it work? Here is a video from Hackney England where they closed a street during school drop off times.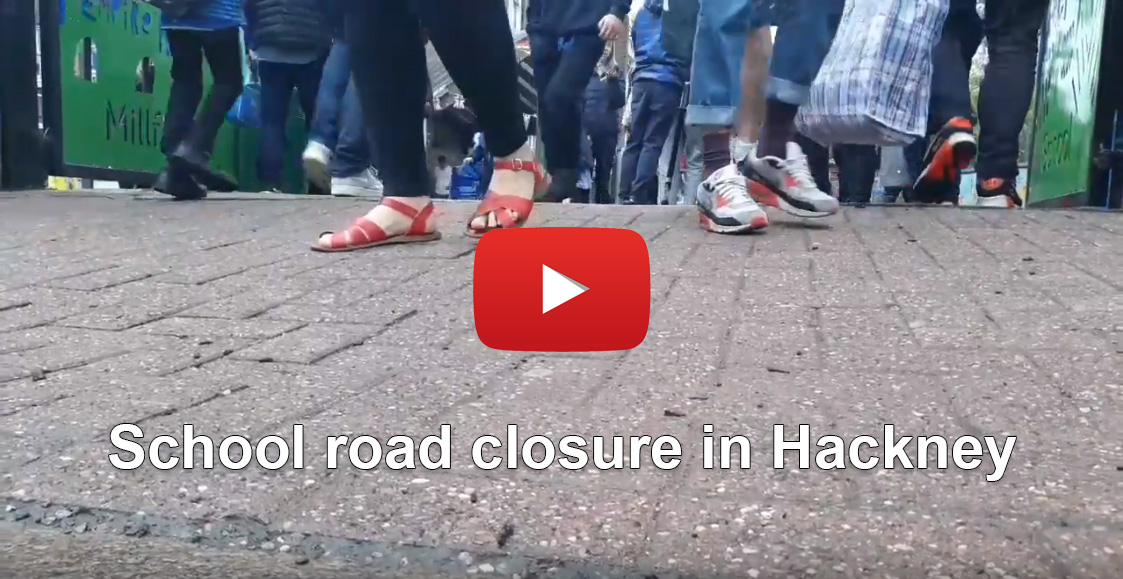 The whole "School Streets" idea has been used successfully in Italy for decades. Here's a video from the city of Bolzano in 2014.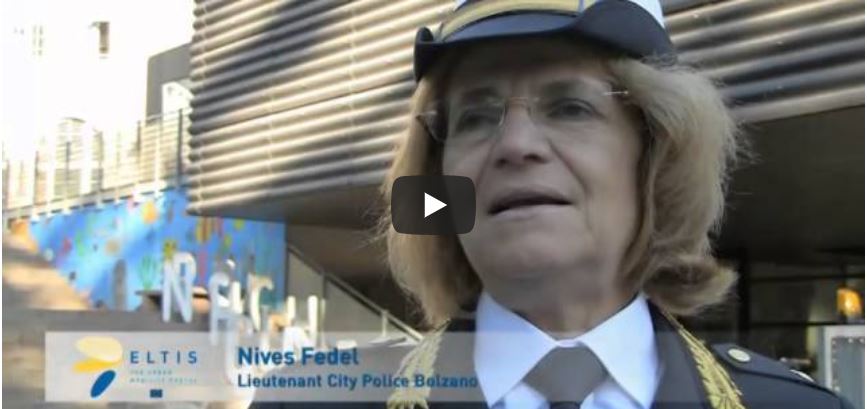 The idea has spread to Vienna as well.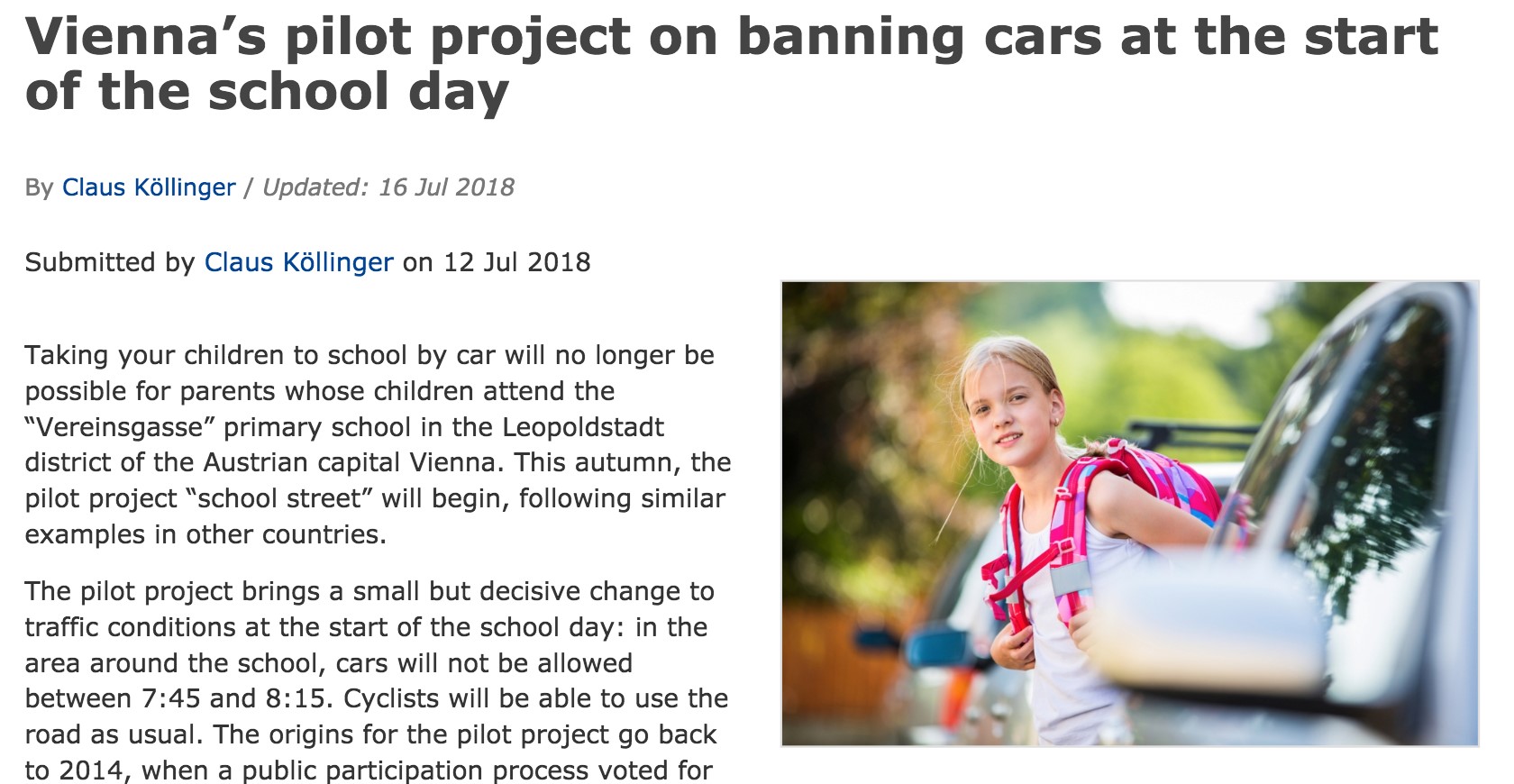 There would be initial opposition to such an idea in Australia, but there was also considerable opposition in Bolzano too when the scheme was first proposed. The policewoman in the video looks exasperated as she explains that it took ten years for full implementation. However once the street rules had changed, people saw the value in having a street open for primary school children, and it has even been copied around Italy and other countries. They street as are not blocked to traffic but open to people: people on foot, people on bikes and people on scooters.