Sales of children's bicycles have hit a new low leading to concerns that Australian children are not active enough to ensure their long term health and well-being.
Sales of children's bicycles reported by the industry fell 22% in the decade to 2017, from 492,000 in 2007-8 to 382,000. These are the lowest figures since 2003-04 when 431,000 children's bicycles were sold.
The Australian Cycling Promotion Foundation (ACPF) is concerned that it has become too hard for children to be active as part of their daily trips to school and other local destinations.

"The ACPF believes that the declining sales are a simple indicator that we need to do more to make walking and cycling a real option every day for our children," ACPF spokesperson Stephen Hodge said.

"Seventy-one per cent of children and 92% of young people do not meet the recommended guidelines for physical activity in Australia.

"In areas where safe routes to school exist, kids are happily commuting by foot, scooter and bike with the full support of parents and teachers.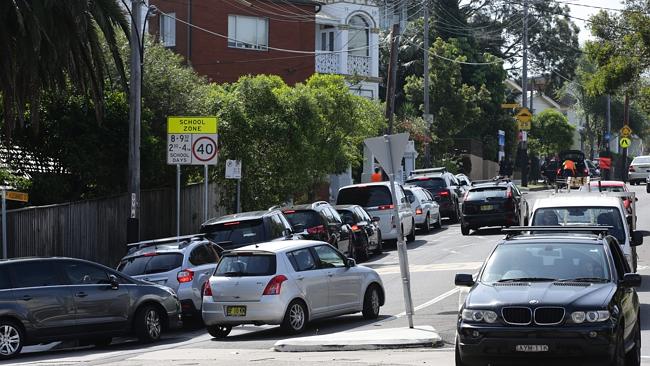 Image: Matthew Benns, The Daily Telegraph
"We call on governments at all levels to focus on safe routes to school for our children as a first step to building a healthier, more engaged and more successful future generation," Mr Hodge said.

The ACPF is meeting today with many of Australia's foremost health experts at a roundtable event hosted by the Australian Health Policy Collaboration (AHPC) and Heart Foundation to discuss a national approach to active travel for school children.

"A coordinated approach to active travel to and from school will give 3.7million children in schools access to healthy physical activity every day and embed good health promoting behaviours from an early age," Rosemary Calder, Director, AHPC.

According to the CEO National of the Heart Foundation, Adjunct Professor John Kelly, a survey of parents found that only 7% said their children did the recommended one hour per day of exercise, which means an estimated 600,000 children are inactive (Australian Bureau of Statistics 2013 Health Survey).

"It is vital we encourage daily physical activity for all our children and the daily trip to school is one of the best value investments we can make for their future health," Professor Kelly said.

Key information:
| | |
| --- | --- |
| Year | Children's bike imports |
| 2007/08 | 491,916 |
| 2008/09 | 437,471 |
| 2009/10 | 469,063 |
| 2010/11 | 413,587 |
| 2011/12 | 404,692 |
| 2012/13 | 436,535 |
| 2013/14 | 424,724 |
| 2014/15 | 473,066 |
| 2015/16 | 462,853 |
| 2016/17 | 382,673 |
The Australian Cycling Promotion Foundation (previously the Cycling Promotion Fund) builds on nearly 20 years of national advocacy to empower decision makers and inspire all Australians to choose cycling. As an independent voice in Australia, we are working to:

Secure the infrastructure and programs to ensure cycling contributes to healthy, safe and enjoyable mobility for all
Build the case for investment in infrastructure
Disseminate evidence and data to support the role of cycling in community and national agendas,
Present the positive, healthy and safe reality of daily cycling across the country by children, adults and seniors from all walks of life. See www.cyclingpromotion.org for more info.