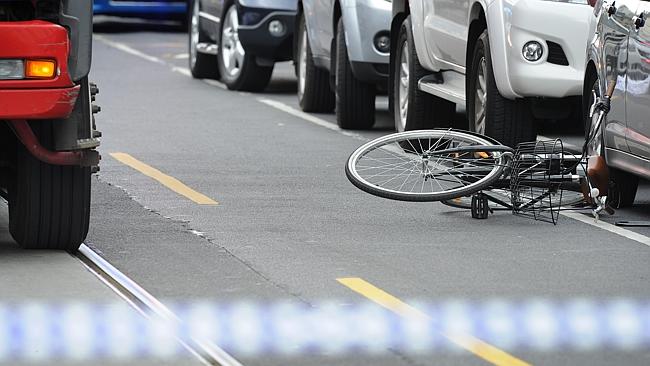 #AlbisRide
In honor of Alberto Paulon, the bicycle rider who lost his life because of an alleged car dooring, we will take back the street and remind everyone everywhere that roads are for sharing.
The ride starts at the most southern end of Sydney Rd in the park lands on Royal Pde, and will proceed to Moreland Road to the Railway Station car park.
Here is the Facebook invite
There have been three deaths since 2010 where a #CarDooring incident has seen a rider thrown into the path of a truck.
- James Cross in 2010
- John Cornish in 2011
- Alberto Paulon in 2015.
It has been said that bikes should not use Sydney Rd as it is too dangerous, but Sydney Rd in Brunswick Victoria is a hub of activity and is a destination for many riders.
So what makes this road so dangerous at this point, because it is a squeeze point, where cars, trams, buses, trucks and bikes try to go along the road together.
What needs to happen? We need the state government to look at this road and take serious consideration to work on fixing the issues.
But in the mean time, we are going to ride on Sydney Rd on the 6th of March to show solidarity and to remember the riders we have lost to car doorings.
Because let's be honest, any one getting out of a car can check before they exit, yet it is hard to find a rider that has not had a car door open infront of them.
Maps and route are available here: http://www.mapmyride.com/routes/view/641010344.
We will meet from 5.00pm on The Avenue, south of Sydney Rd - North end of Royal Pde. From here we will head onto Sydney Rd at around 5.45pm, ending up at Gandolfo Gardens (where Moreland train station is). Please put a bell on your bike if you dont have one.
Use the #AlbisRide on Twitter, Facebook and Instagram. It is starting to trend and we want to focus on Albi and his family during this event.
Don't forget to wear Green if you can, the brighter the better.
Walkers are welcome and there will be marshals for both bike riders and pedestrians, they will finish at My HandleBar at 583 Sydney Rd.
The Amy Gillett Foundation is supporting this ride and Simon Gillett will be talking before we commence along with Cristina, Edward Hore and Jane Garrett. We have Police support for this event and the North bound lanes will be closed to motorists allowing only bike riders and if required the walkers to use the lane.
Please note, Alberto's family also supports this ride and will be there, as noted as one of the speakers.
Map information is loaded into MapMyRide.
News Article from the Herald Sun.
Petition to get Sydney Rd Clearways addressed. This is a small section, but is the start of a larger body of works.
Media can contact Edward Hore on 03 9416 9300 or 0418 301 031.
Follow Cycle for immediate updates.
http://facebook.com/cycle.org.au